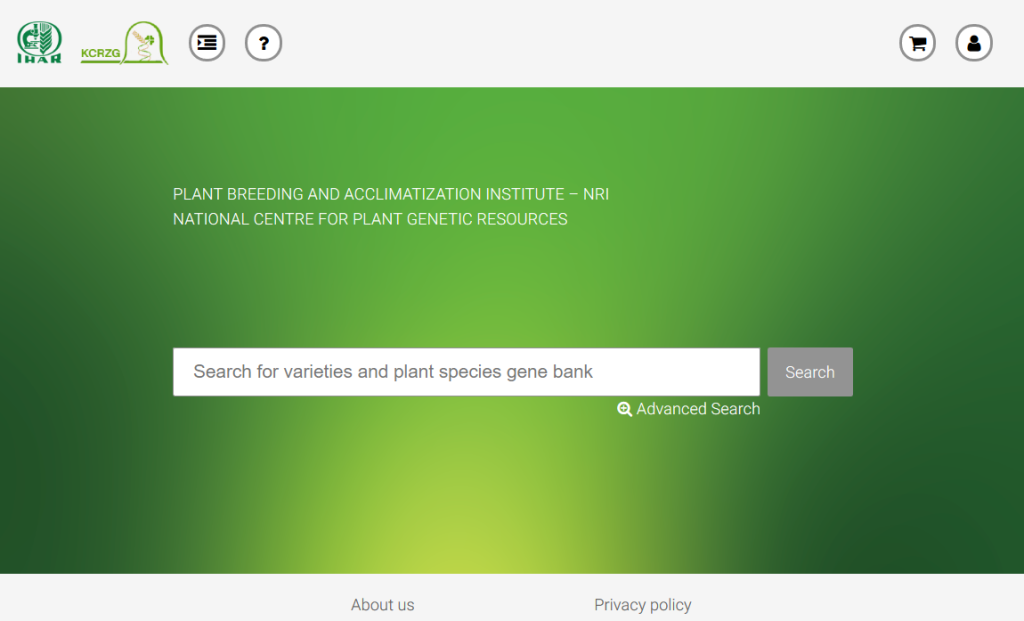 Genetic resources search of the National Centre for Plant Genetic Resources: Polish Genebank (NCPGR) enables browsing through passport and evaluation data, photographs and other documents connected to the accessions in EGISET database. Also, it can be used to order seed samples from the genebank.
EGISET is a database system for documentation of NCPGR collections. It was implemented in 2010. It was created to take an effective care of collected resources. EGISET supports all tasks connected with receiving seed materials for a long-term storage, distribution of ordered seed samples, recording passport data and quality management of stored materials.
Documentation of collected germplasm include:
Passport data of germplasm maintained both in ex situ collections (long-term storage, in vitro, liquid nitrogen) and in situ collections (collections of old varieties of fruit trees),
Evaluation data describing mainly morpholohical traits of species and variations,
Condition of stored seed samples (viability, water content).
The data is entered into the system by:
NCPGR employees (taxonomic data, information about collecting missions, viability tests, availability status of the accessions etc.),
Curators of the collections (passport and evaluation data of accessions).
You can share and download the data by clicking the "Download/Share your searches" button.